Cave Creek Chili Beer
Promotional poster and Six Pack carrier design for Black Mountain Brewing Company's "Cave Creek Chili Beer."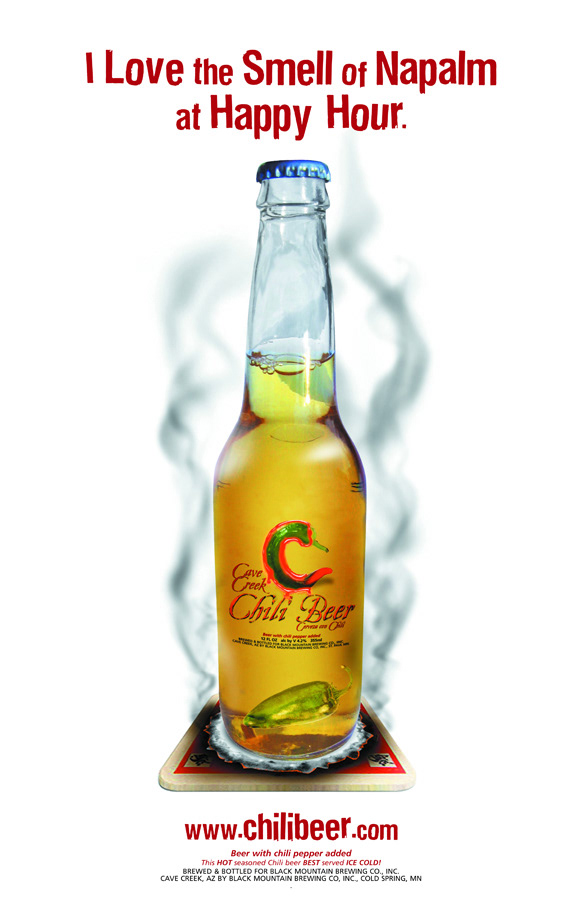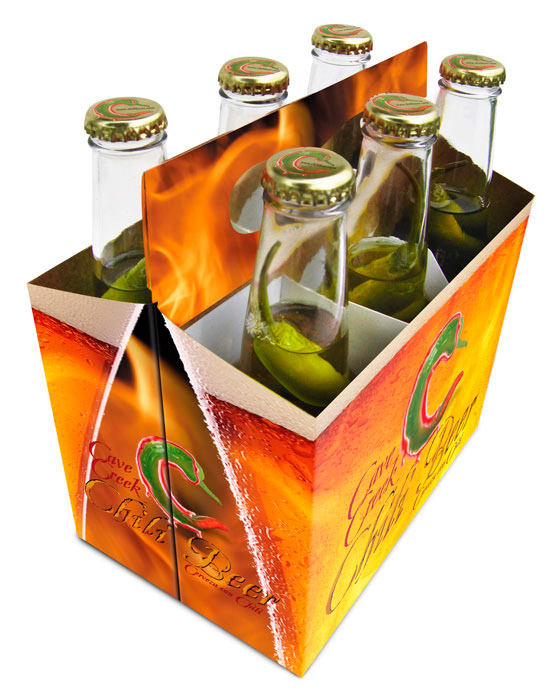 Believe It or Not! Found this bottle in Phnom Penh, Cambodia at a place named Brauhaus. Unfortunately Brauhaus is shut now, but it was very cool to see a piece of work I'd done on the shelf half way around the world from where it was created.